Friday, May 8, 2009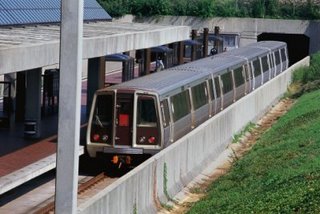 On Thursday, President Obama recommended to Congress $1.83 billion in funding for major transit projects that will create jobs and increase transportation options throughout the United States. More than $600 million of those funds are being recommended for new projects in areas as diverse as Northern New Jersey; Austin, Texas; and Roaring Fork Valley, Colo.

"By reinvesting in our nation's transit infrastructure, we are making our communities more livable invigorating the local economy, and putting America back to work, U.S. Transportation Secretary Ray LaHood said.

The spending plan, included in President Obama's Budget submitted to Congress yesterday, announces recommendations by the Federal Transit Administration (FTA) to invest $604.3 million in 10 new or expanding transit projects - five projects under the New Starts Program,, which provides federal funding for major capital construction projects, and five projects under the Small Starts Program, which funds smaller transit projects.

The plan also continues funding for 29 projects already, or soon to be, under construction that have received commitments for federal funding in previous years. Also, in a separate announcement this week, LaHood made available an additional $742.5 million in American Reinvestment and Recovery Act funds for 11 of these projects.

An additional 13 proposals were evaluated by the FTA, but are not yet advanced enough to be considered for funding. FTA's Annual Report on Funding Recommendations for New and Small Starts for Fiscal Year 2010 provides information and ratings for all projects in the New Starts and Small Starts programs.
Labels: Transit Construction
posted by transport blogs @ 10:01 PM permanent link | Post a Comment |