Tuesday, May 5, 2009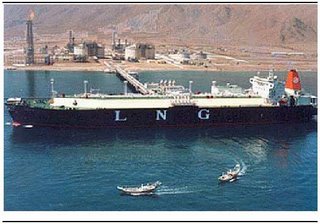 1
This Code of Practice for the Safe Loading and Unloading of Bulk Carriers has been developed by the International Maritime Organization to minimize losses of bulk carriers.
2
The purpose of the Code is to assist persons responsible for the safe loading or unloading of bulk carriers to carry out their functions and to promote the safety of bulk carriers.
3
The Code primarily covers the safety of ships loading and unloading solid bulk cargoes, excluding grain, and reflects current issues, best practices and legislative requirements. Broader safety and pollution issues such as those covered by the SOLAS, MARPOL and Load Line Conventions are not specifically included in the Code.
4
The recommendations in this Code provide guidance to shipowners, masters, shippers, operators of bulk carriers, charterers and terminal operators for the safe handling, loading, and unloading of solid bulk cargoes. The recommendations are subject to terminal and port requirements, or national regulations. Persons responsible for the loading or unloading of bulk carriers should also be aware of such regulations and requirements.
5
Masters and terminals loading and unloading solid bulk cargoes possessing chemical hazards should also refer to SOLAS chapters II-2 and VII and to MSC/Circ.675 (Recommendations on the Safe Transport of Dangerous Cargoes and Related Activities in Port Areas).
6
The requirements of individual terminals and port authorities should be published in terminal and port information books. The type of information usually given in these books is listed in appendix 1. The books should be given to the masters of ships where possible before or on arrival at a port or terminal.
7
It is recommended that a copy of this Code be made available to every ship, charterer and bulk loading or unloading terminal so that advice on operational procedures is readily available and respective responsibilities are identified.
Source: http://www.amsa.gov.au/
Labels: Safe Loading And Unloading Of Bulk Carriers
posted by transport blogs @ 10:17 PM permanent link | Post a Comment | 0 comments