Wednesday, July 29, 2009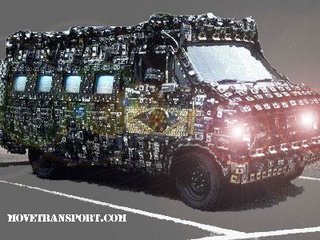 In 1993 Harold Blank on his midnight dream his lovely van can be covered with camera, he woke up early morning went to nearby camera shop; He bought the entire cheap camera and put all his effort.The camera van will be ready.
The Front side of camera van will be Polaroid cameras, Kodak instamatic camera will be placed in the driver side, In top of the car he written smile and it was made by Kodak camera.
posted by transport blogs @ 5:41 AM permanent link | Post a Comment | 1 comments
Tuesday, July 14, 2009
Mayor of London Boris Johnson
launched the first of 54 new at Willesden Junction. These trains are been introduced for having air conditioning, more space for passengers, and improved CCTV.
The first 24
trains
which are in the new fleet will run on the
west London
,
north London
and
Watford
to
Euston
Overground lines
, and will be stopping at stations through Harrow and Wembley.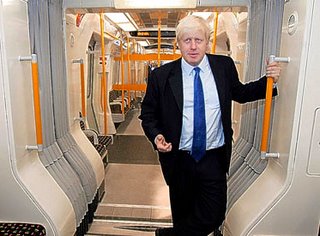 The modernization of these new fleet is that its ability to walk in between carriages, and high-tech information screen to keep passengers in the loop.
Labels: air conditioned trains, Road Transportation, Trains
posted by transport blogs @ 6:15 AM permanent link | Post a Comment | 0 comments